Build applications from any kind
We offer a great App interface so that you can create any kind of app: from business to educational, entertainment to games, home to health, and more. Mobincube will help you to build all kind of Apps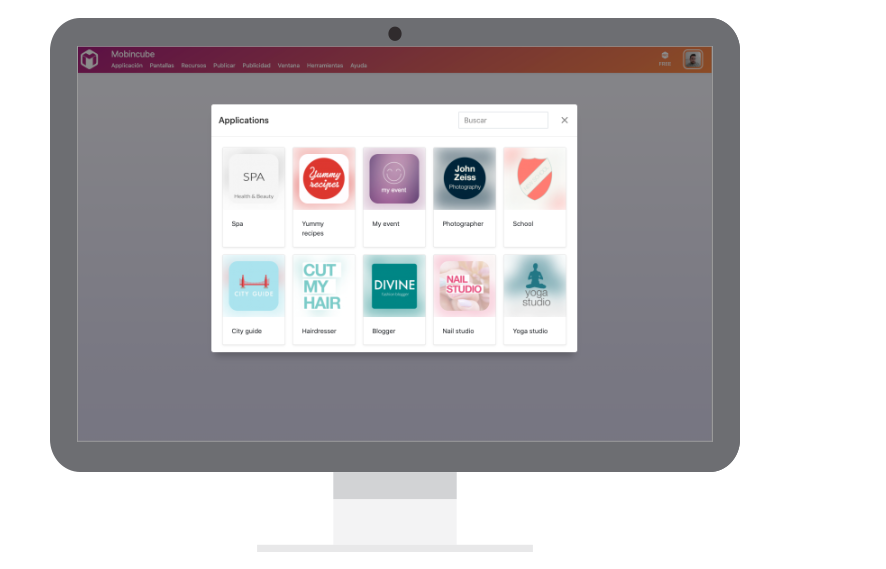 Visual interface
With Mobincube everyone can start building apps. No coding required! Thanks to our visual interface you can easily design your App. It's just about adding pages to your App and the rest is easy as pie: click, drag, drop, copy, paste, ...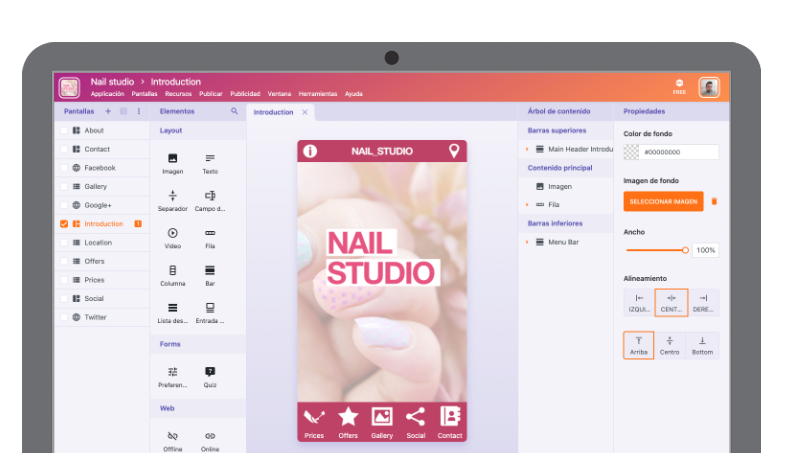 Your app, your style
Unlike other App builders on the Internet, Mobincube is the only one that offers an absolute level of customization. We offer a huge flexibility so that you decide how your App will look like. And in case you need some inspiration, you can use our templates as a starting point and then modify anything of them.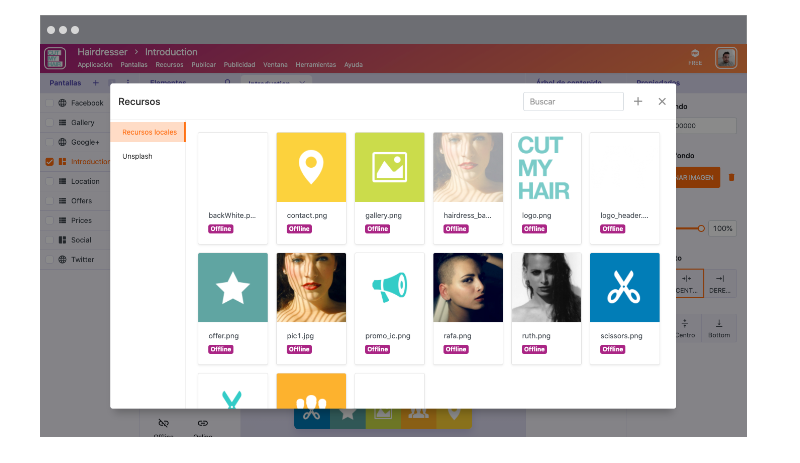 Get thousands of downloads
Once finished, you decide where to publish you App (GooglePlay, iTunes, Amazon, etc.) so that you can reach millions of users. We don't put any download limits!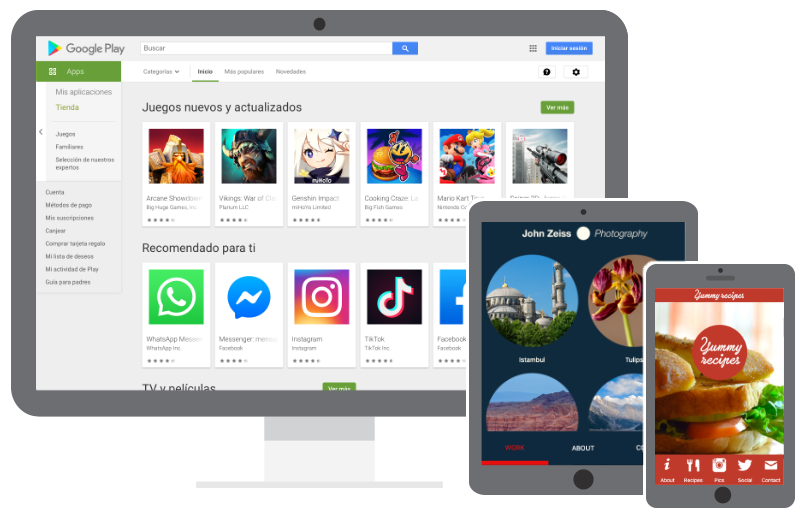 Advanced Features
ONLINE SHOP
Create mobile stores and boost your sales
MONETIZATION
You can earn money with ads inside your app
DESIGN
Customize every little detail in your app
PUSH NOTIFICATIONS
Communicate with your users
NAVIGATION BARS
Add as many interactive bars as you wish
AUDIO & VIDEO
Place vídeos, play audios, stream content, ...
GOOGLE MAPS
Add your own POIs on online maps
SOURCE CODE
Develop your own advanced functionalities
EMBED WEB
Integrate 3rd party solutions within your app
DATABASES
Add large databases and decide how to show the info
REMOTE CONTENT
Online content can be updated on the fly
GOOGLE ANALYTICS
Learn from your users in order to improve your app